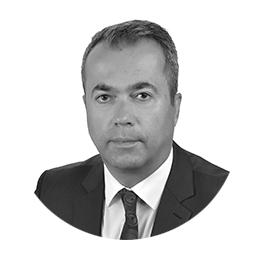 Business Development Director
Kosovo
T: +381 38 247 771
Experience
Albert is the Director for Business Development of our office in Kosovo and is responsible for the management and coordination of the Kosovo practice. Having worked for more than 18 years in Kosovo, he has wide experience in providing risk management, transactions, financing and business consulting services.
He has a strong track record of delivering financing engagements for some of the largest organizations in the country and has worked in many industries, including financial institutions, natural resources, consumer, retail, utilities, transportation and telecommunications.
Albert serves as a President of the Board of Directors of Bank for Business, dedicated to promote the sustainable growth of the bank with the aim of supporting individuals and businesses in their economic development and fulfilling their financial needs.
Expertise covers
Business consulting
Business process solutions
Business risk services
Mergers and acquisitions
Recovery and reorganisation
Transactional services
Valuations
Memberships
President of Board of Directors of Bank for Business
Qualifications
Master of Business Administration
Bachelor of Accounting & Financial Management